Mankato Chapter of the National Stuttering Association
The Mankato Chapter of the National Stuttering Association (NSA) supports adults who stutter and provides an important opportunity to those who stutter to come together with others to share their experiences.
2023-2024 NSA Meetings

The last Monday of most months + social gatherings
5:30-6:30 p.m.
Clinical Sciences Building, Room 315 (on the campus of Minnnesota State Mankato), 150 South Road, Mankato, Minnesota
In person, or you may attend via Zoom
Please check the calendar of events for this year's meeting dates and times as well as opportunities for participants to bring their partners, friends and family. Please contact William.strong@mnsu.edu, 507-389-1476 if you have questions.
About the Support Group
Members can discuss situations they face at work or with friends, different therapy approaches, various ways of getting the most out of their lives even though they stutter and have a chance to socialize in a welcoming environment.
Many speech-language pathologists encourage their clients to take part in NSA local chapter meetings during therapy. Attending NSA meetings after exiting therapy supports long-term maintenance of treatment gains.
Clinicians are welcome to join their clients at the Mankato NSA support group meetings, or to just attend on their own. The Mankato NSA meetings are not an opportunity for clinicians to advertise their services or promote a way of thinking (the NSA does not promote or endorse any one therapy over any other), instead the Mankato Chapter of the NSA promotes learning from one another. Dr. Strong believes the best way for clinicians and people who stutter to learn from one another is to come together in the spirit of community and support.
About the Facilitator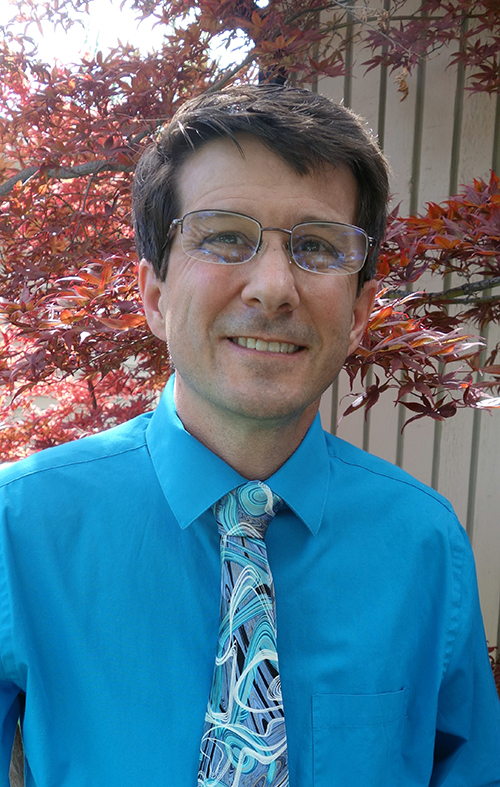 Dr. Eric Strong is an Assistant Professor and Clinical Supervisor. He is also a person who stutters and has experienced the fear and anxiety that comes with engaging others. He is a former clinical pediatric and school's speech-language pathologist. Dr. Strong earned his Ph.D. and Master of Science degree from Utah State University. His areas of expertise and experience include stuttering, autism spectrum disorder, phonological and apraxia disorders, traumatic pediatric brain injury, fetal alcohol spectrum disorder, and bilingual-culturally diverse populations. Dr. Strong's passion is to support community and public agencies in a collaborative, transdisciplinary manner.
Contact Information:
Email: william.strong@mnsu.edu
Phone: 507-389-1476

Learn more about Dr. Eric Strong