Name: Wm. (Eric) Strong, Ph.D., A/S-C, CCC-SLP
Position: Assistant Professor
Education:
Ph.D. in Education, Curriculum and Instruction emphasis (2018)
A/S-C, Administrative/Supervisory Credential (2010)
M.S. in Communication Disorders, Speech-Language Pathology (1990)
B.A. in Linguistics / Minor in French (1988)
Faculty Website: http://faculty.mnsu.edu/WmEricStrong/
Teaching: I strive to strengthen student knowledge surrounding evidence-based practice and individuals who stutter, who are multi-culturally diverse, who have language-learning disorders, or who exhibit neurodevelopmental disorders. With high professional expectations, I seek to have my students apply their knowledge to ensure the best possible clinical service delivery outcomes.
Current Courses:
CDIS402 Language Disorders in Children
CDIS403 Language Disorders in Children Lab
CDIS490 Independent Study
CDIS617 Stuttering
CDIS677 Individual Study, Stuttering
CDIS688 Multicultural Issues in Speech-Language Pathology
CDIS694 Alternate Plan Paper (Stuttering, FASD, ASD, Narrative Language)
CDIS695 Clinical Practicum at the Center for Communication Sciences and Disorders Clinic or Health Commons at Pond, Bloomington, MN
CDIS699 Thesis (Stuttering, Fetal Alcohol Spectrum Disorders, Autism Spectrum Disorder, Narrative Language)
Areas of Interest:
Augmentative-Alternative Communication
Autism Spectrum Disorder
Cerebral Palsy
Childhood Apraxia of Speech
Dynamic Language Assessment
Early Intervention
Facilitating Preschool Communication
Fetal Alcohol Spectrum Disorder
Language & Cognitive Development
Language Disorders
Late Language Emergence
Narrative Language Assessment
Serving Diverse Populations
Social Communication Disorders
Stuttering
Traumatic Brain Injury (Pediatric)
Written Language Disorders
Photos About Me:
Born: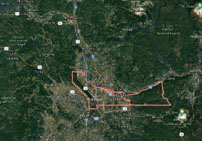 Lived: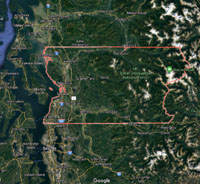 Also lived: