About the College of Allied Health and Nursing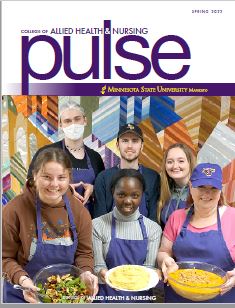 The College of Allied Health and Nursing is Minnesota State Mankato's home for students who are looking a diverse and thriving learning community committed to preparing tomorrow's health and wellness leaders through state-of-the art skills, critical thinking, ethical decision making, cultural competence and lifelong leadership development.
With a wide range of health, wellness, and interdisciplinary programs, our students have the opportunity get involved with special research initiatives, community service projects, and hands-on learning opportunities.
The College also serves the greater community and region through faculty-led initiatives, Centers and public services, and continuing education programs.