Welcome to the College of Allied Health and Nursing!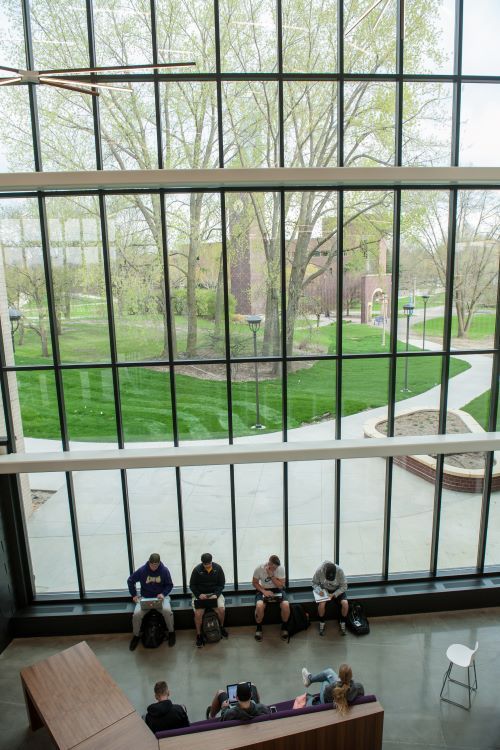 The College of Allied Health and Nursing is Minnesota State University, Mankato's home for those who are looking for a diverse and thriving community dedicated to preparing tomorrow's health and wellness leaders.
Whether you are a future Maverick, a valued alumni, a donor, or one of our community partners, here are a few things you can expect from the College of Alllied Health and Nursing:
State-of-the-Art Learning Spaces: As a student or curent professional seeking continuing education, you can expect timely, relevant learning experiences in award-winning classrooms and lab spaces that mirror professional settings.
Real World Experiences: Every program in the College of Allied Health and Nursing provides opportunities for hands-on experiences through internships, clinical practicums, field work, community engagement, study away/abroad, or participating in student organizations.
Commitment to Equity and Inclusion: The College is committed to Inclusion, Diversity, Equity and Accessibility (IDEAs) and recently opened an Equity Engagement Space, which serves people of color, LGBTQIA+, and other historically excluded groups.
Collaboration: Through learning spaces and interprofessional workshops, and special events across majors, the College of Allied Health and Nursing supports the interconnectedness of our students and programs to best prepare students to work with a variety of professionals throughout their career.
Scholarship and Donor Opportunities: Last year alone, thanks to our generous donors, more than 140 students in the College received $290,000 in scholarships based on their major, interests, background, and goals.
Connection to the Community: Many of our Centers, services and programs are open to the public. Some of these services help increase access to healthcare while providing students with real-world experiences, and other upcoming events provide the latest health-related research and information for our campus and extended community.
Again, welcome to the College of Allied Health and Nursing! Please connect with our staff and faculty if you have questions or would like to learn more.
Allied Health and Nursing Advising
Inclusion, Diversity, Equity and Accessibility