Testimonials
Sport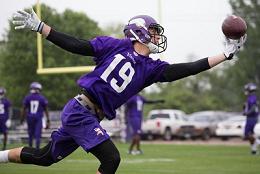 Adam Thielen was a three year starter at Minnesota State University, Mankato and finished his career at MNSU second all-time in receptions (198), third in pass reception yards (2,802), third in receivingtouchdowns (20), third in punt return yards (582), third in punt returns (57), sixth in all purpose yards (3,503) and eighth in receptions per game (4.3)...Also, in 2012 he finished tied for first on the school's single-season list in receptions (74), was fourth in pass reception yards (1,176), tied for sixth in punt return yards (23), tied for seventh in receiving touchdowns (8) and eighth in all-purpose yards (1,448)...Finished his career scoring 134 points...Was First-Team All-NSIC South Division Daktronics and Super Region #3 Second Team pick. Adam Thielen spoke to 93.1FM about his personal experiences with the Center for Sport and Performance Psychology. Click here to hear what he had to say about working with our staff.
Adam Thielen
Minnesota Vikings Wide Receiver
---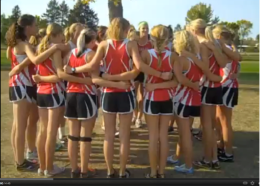 "The team growth this year has been phenomenal from start to finish. I attribute a lot of that to the amount of time we have spent in sport psychology. The amount of positivity at races and practice has been greatly improved. I really think that has been the biggest benefit in our performance as athletes this year." Click here and listen to Coach Carlson expand on the benefits of performance psychology.
Scott Carlson
Mankato West High School
Girls Cross Country Head Coach
---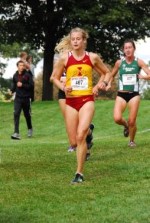 "There is one phrase I will never forget from my work with the staff at the Center, "focus on the mile you're in." This is important not only in running but in all aspects of life. One thing the staff at the Center taught me is to not get ahead of myself. Each day of training and racing are important. Take them for what they are and then look forward to getting better the next day. Your mind is a powerful tool and is capable of getting you to that next level. Trust your positive thoughts and observe the negative ones but do not let them determine the results."
Dani Stack
Team Minnesota
---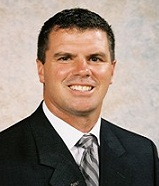 "It has been a wonderful partnership for us. The timing couldn't have been better and the feedback from the coaches and student-athletes has been very encouraging. Our other teams are lining up to work with the Center and it's only a matter of time before others follow suit. It's been a great experience for us."
Kevin Buisman
Director of Athletics
Minnesota State University, Mankato
---
Performance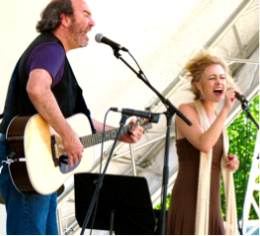 "The staff at the Center showed me how a singer can use athletes' tools to reach new levels of power and flow. A few months after we worked together, I had the biggest gig of my life, opening for a national act. Very different from singing in a small local club. I used all my new tools, and it was a killer performance and the best high I've ever felt. Now I'm ready for more."
Ann Fee
Vocalist
The Frye
---
Wellness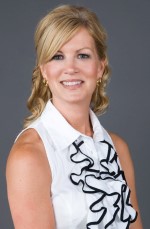 "These sessions were so powerful for me! I have been to a lot of counseling over the years, and none of them reached me like that. This is so powerful and has such potential. Thank you, thank you."
Chris Schull
Mankato Community Member