Services
We define performance broadly at the Center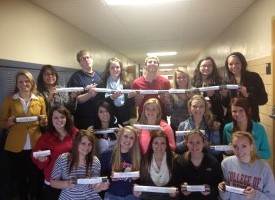 We work to enhance people's performance in the following five areas:
At the Center, we conduct and support cutting-edge research that impacts the success of performers in general. In addition, our staff of sport psychology consultants, performance specialists, and wellness coaches work with those in groups or one-on-one settings.
We provide the following:
Individual sessions
Workshops
Small group sessions
Consulting with groups/teams
Pod-casts and webinars
Cutting-edge research projects
The Sport Psych Team which provides psychological support at sporting events
Fees
Fees for individual sessions, team workshops, and presentations to groups and businesses vary by length, commitment, and consultant.
Call us at 507-389-1230 with questions.