About the Dean
Dr. Kristine Retherford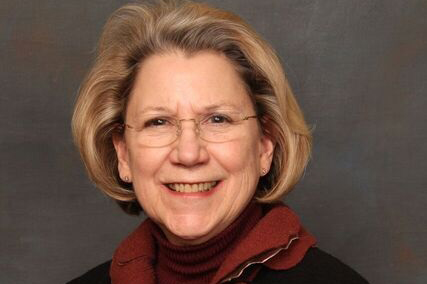 Greetings! I am thrilled that you are interested in learning more about the College of Allied Health & Nursing and excited to share a few of my thoughts about our philosophy and our passion.

The three guiding principles of the College of Allied Health & Nursing are: lead, partner, achieve. I am proud to see evidence of these principles in the actions of each and every student, staff, and faculty member—from participating in campus service and awareness events to presenting research at international conferences.

As I learn about what our faculty and students are involved in, their passion is obvious. Whether they are learning a new concept, volunteering in the community, or working to strengthen their profession, they routinely exceed my expectations.

I encourage you to explore our website to learn about the range of programs and connect with our award-winning faculty if you have any questions. We are here to help you become a leader in health and wellness, partner with you and your peers, and support you as you achieve your goals.
Kris
Kristine Retherford
Dean, College of Allied Health and Nursing
Office: MF 124
Phone: 507-389-6315
Email: kristine.retherford@mnsu.edu
---
Dr. Kristine Retherford earned her undergraduate degree in speech pathology with certification in special education from what was then called Mankato State College. Following work in public school and residential settings, Dr. Retherford earned her master's of science degree and her doctorate in communication disorders from University of Wisconsin-Madison. She began her academic career at the University of Wisconsin-Eau Claire, where she rose through the ranks to professor and chair over her 32 years of service. She has authored three textbooks, one of which is in its second edition and another in its third edition. She has also authored three federal grants and published in refereed journals. She frequently presents her research at invited and reviewed regional, national, and international conferences and conventions.