Study Abroad Opportunities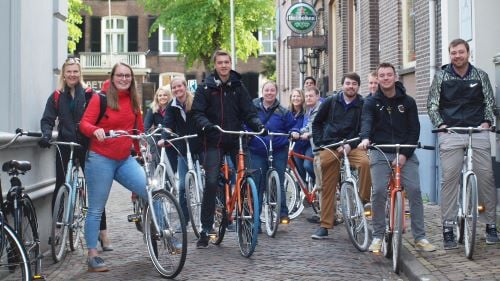 Why Study Sport Management Abroad?
Students who study abroad stand out to employers in the sport business industry: experience overseas can help students build cross-cultural knowledge and skills needed to succeed in today's fast changing global economy and job market. Studying abroad helps students to demonstrate many qualities that employers look for including independence and initiative, strong communication skills, teamwork, flexibility and adaptability, and cultural sensitivity.
The advising staff in the Kearney International Center works with students and their academic advisors during the application process to ensure that the classes taken abroad will contribute to the degree at Minnesota State Mankato. The study abroad programs listed below have been carefully selected to complement the Sport Management program. Students can choose to complete their entire minor in one semester, take major requirements, fulfill electives, or even arrange an internship abroad.
For more information on the study abroad programs and universities, continue reading or view the Study Abroad Sport Management brochure.