Alumni Association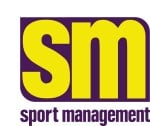 The Minnesota State University Mankato Sport Management Program not only has notable alumni located throughout the sport industry, but also has a remarkable alumni association who works closely with the program to provide opportunities for the students.
Mission Statement
The Sport Management Alumni Association's mission is to build a strong affiliation among alumni, students, faculty, staff and supporters of the Minnesota State Mankato Sport Management Program in order to contribute to the advancement and excellence of the sport management program.
Goals
The Alumni Association fulfills its mission by:
Promoting fellowship and networking among alumni and faculty, students and supporters of the sport management program.
Encouraging alumni, as individuals, to assist and support the sport management program and its students.
Providing the leadership to unite in their efforts to support and strengthen the sport management program.
Distributing information that will keep the alumni well informed about the sport management program.
Assisting in raising funds for the improvement of the sport management program.
Encouraging qualified, desirable students to apply for admission to the sport management program.
Providing a means, such as mentoring and career assistance, by which alumni can assist faculty and students to enhance the students' experience
Board of Directors
The Minnesota State Mankato Sport Managment Alumni Association Board of Directors oversees the activities of the Sport Management Alumni Association. The appointed board consists of graduates from all segments of leadership positions within the sport management industry who act as a group of advocates for the program and its mission.