New PE-DAPE major helps fill need for future educators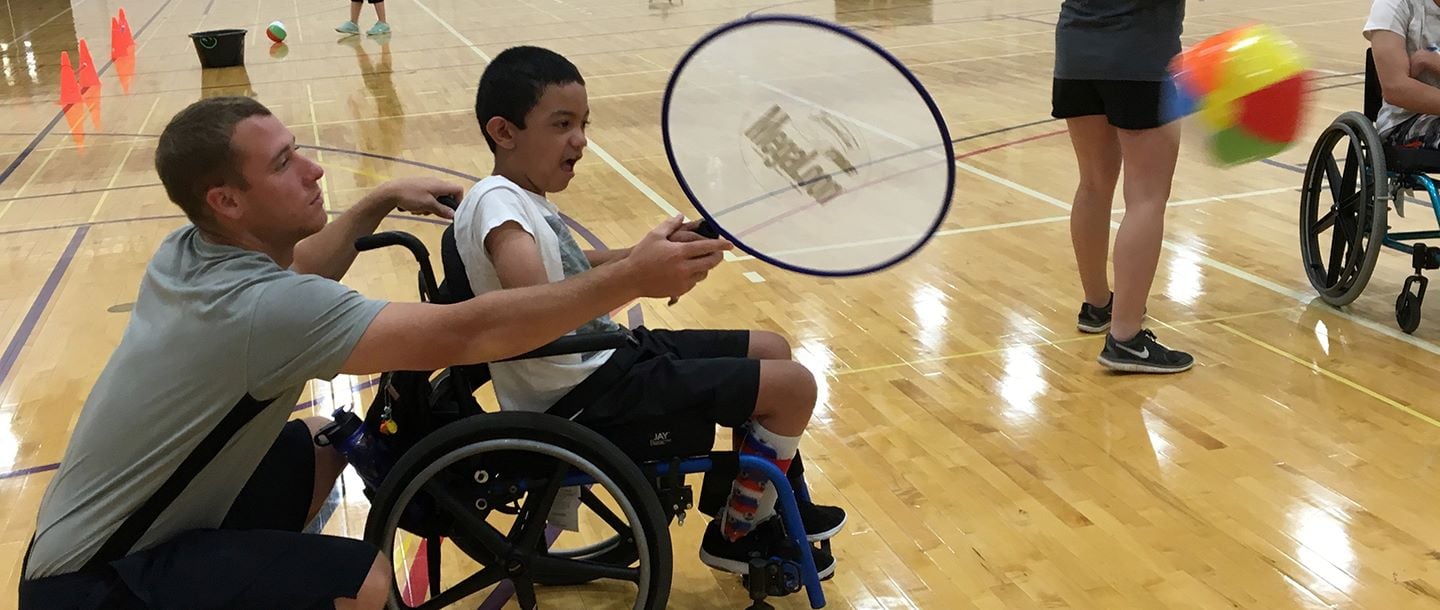 Responding to the demand for more Physical Education-Developmental Adapted Physical Education (PE-DAPE) educators, Minnesota State University, Mankato is now the first University in the Upper Midwest—and the first university in the Minnesota State System—to offer a PE-DAPE undergraduate major.
The new major provides dual teacher licensure leading to a bachelor's degree in Minnesota and is expected to help fill the need for more DAPE teachers.
Dr. Sue Tarr, a PE-DAPE professor, said there will be hundreds of openings for PE-DAPE teachers in the next decade, adding that those graduates who are able to meet the needs of students with and without disabilities, will have an edge in the job market.
"For some kids in school, their physical education class may be the first time they handle a basketball, participate in a sport, or play as a part of team," Tarr said. "This major gives our students specific education and expertise in both physical education and DAPE to ensure these experiences are available to all."
Building on the past
Although the major is new, PE and DAPE degrees have been offered at Minnesota State Mankato for years. Together, the PE-DAPE major educates students in child development, physical education, developmental adapted physical education, nutrition, and wellness.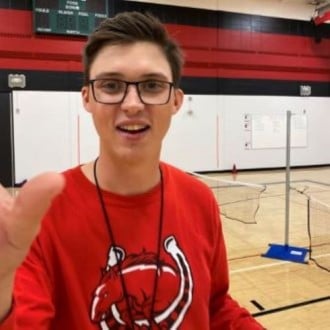 Sam Anderson, '20, who discovered the Minnesota State Mankato's PE program through taking a career test, had teaching come up as an option. "I knew that I couldn't work behind a desk," Anderson said. "So being active and teaching lifelong skills was something that really stood out to me." He graduated with a Health PE and DAPE degree.
Anderson is now teaching PE in the Twin Cities area and says in talking with his coworkers, he realizes what a great program Minnesota State Mankato has. "I was so blessed to have the professors that I had. They were so helpful and really prepared me by giving me so many experiences."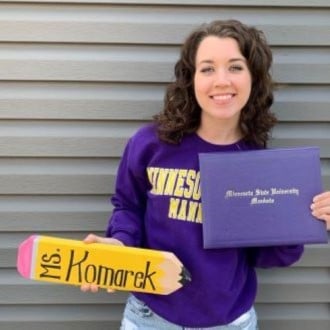 Madisyn Komarek '20, who graduated with a Health and PE major and a minor in DAPE, is now a PE-DAPE teacher in the Twin Cities area, said she was initially interested in teaching health, but discovered a passion for DAPE as well.
"I gained valuable experiences from all the hands-on teaching opportunities that were offered," Komarek said. "When I tell my colleagues I graduated from Minnesota State Mankato, they know I received a top-of-the-line educational experience."
Looking to the future
Moving forward, students in the PE-DAPE major will receive classroom and real-world experiences in child development, physical education, and developmental adapted physical education as the program prepares teacher candidates to teach PreK-12 students about physical literacy to ensure all students have the knowledge, skills, and confidence to live a healthy life.
"If you are someone who has a passion for working with students of varying abilities, the PE-DAPE major could be a great fit." Tarr said. "We are just so excited to work with students who want to be immersed in a fun environment and make a difference."

To learn more majoring in PE-DAPE, contact Ben Schwamberger, Ph.D.