2021 Give Kids A Smile Recap
The 2021 Give Kids A Smile event at Minnesota State University, Mankato provided free oral health services to 64 area children totaling $9,860 in free dental care.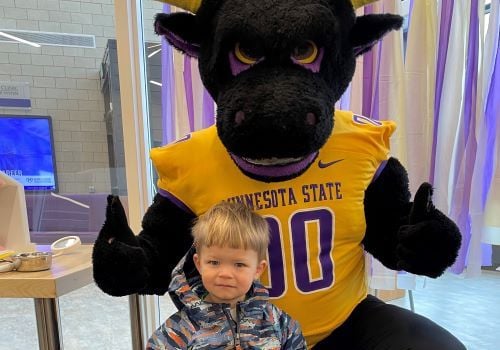 During the one-day event, Department of Dental Education students and faculty performed 64 dental exams, 18 panoramic x-rays, 48 bitewing x-rays, 61 cleanings, 61 fluoride varnishes, and 74 sealants.
Please follow us on Facebook or Twitter for annoucements of future free dental care events in our public dental clinic.
In the meantime, our friendly students and faculty are always welcoming new patients who are looking for quality care at an affordable price -- please call 507-389-2147 to schedule an appointment.