Dental Hygiene hosts 5K fundraiser for service learning in Belize
Fun run/walk is September 30, 2023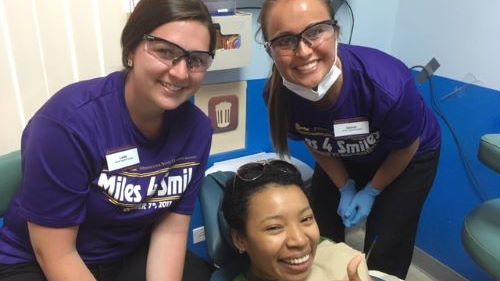 Minnesota State University, Mankato Dental Hygiene students are hosting "Miles for Smiles", a 5K Walk/Fun Run to help raise funds for their upcoming service learning trip to Belize.
The 5K will be Saturday, September 30 near the University's Fitness Trail (SE Corner of Lot 1, behind the old Gage Towers). Check-in begins at 9:30 a.m. with the 5K beginning at 10:00 a.m. The event is open to all.
The cost is $30. Registration by September 13 guarantees a t-shirt. If you have any questions or would like to make a donation, please contact Brigette Cooper, Dental Education, 507-389-1313.
Learn more about PREVIOUS Dental Hygiene service learning trips to Belize