Dental students study and serve during mission trip to Belize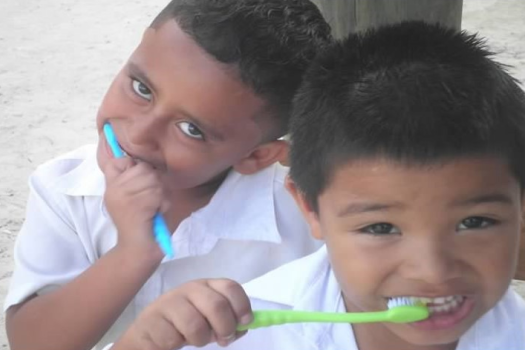 In March 2017, seventeen students, four dental hygiene faculty, two dentists, and two oral surgeons participated in the Dental Health Study Abroad in Belize. The group stayed in San Pedro, Belize for six days, providing dental care at the Holy Cross Anglican School for children ages 5-13 and at the Poly Clinic, providing care for both children and adults.

During their trip, they saw 72 patients and completed 43 cleanings, 112 fillings, 18 extractions, and 10 sealants. Additionally, they provided dental education to 3 elementary schools and provided oral health education and fluoride varnishes for 500 children.
Thanks to donors who made this possible: Angela Monson, Dr. Jim Kalina, Dr. Richard Kim, Dr. Michelle Lund, Open Door Health Center, Midwest Dental, The Summit and Jacob Heights.