Sports Management professor shares expertise with high school students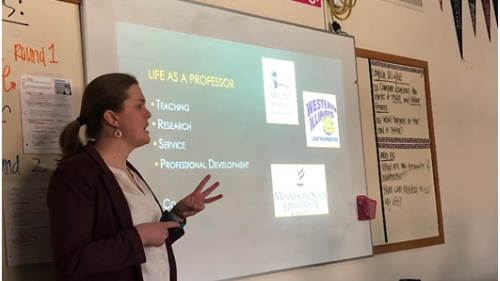 Jennifer Zdroik, a professor in the Department of Human Performance, spoke to students at Mankato West High School about the field of sport management.
Dr. Zdroikhas conducted research in the area of high school athletics and has a special interest in high school coaching. Dr. Zdroik talked with smaller classes of students that are preparing for college as well as larger groups in the school auditorium.
"This is something I wanted to do," Dr. Zdroik said. "I want to help students — especially women — become more aware field of sport management. I also want to learn from guidance counselors and students how we can better understand the needs and interests of first-year college students as they choose colleges and majors."