Social Work joins College of Allied Health and Nursing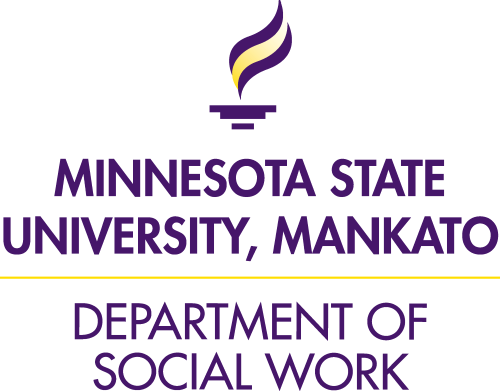 The department of Social Work has joined the College of Allied Health and Nursing.
Previously under the College of Social and Behavioral Sciences, the move will increase real-world opportunities for students and boost collaboration.
"We are thrilled to welcome Social Work to the College," Kris Retherford, Dean of the College of Allied Health and Nursing, said. "The role of social work and how it intersects with health and wellness is a natural fit and an integral part of healthy individuals, families, and communities."
The Social Work department, an externally accredited professional program since 1974, serves approximately 300 Bachelor of Science (BSSW) students and 45 Masters (MSW) students each year. The department prepares future leaders to help others overcome challenges — often working in a variety of settings across communities such as schools, advocacy organizations, health care, and public and private agencies.
Real-world experiences
Debra Gohagan, MSW, Ph.D., chair of Social Work, said the move benefits students through improved access to state-of-the-art technology, skill labs, simulated hospital rooms and interview rooms, as well as partnering with others interested in overall health and well-being.
"This is really exciting for our students and faculty," Gohagan said. "Instead of being siloed in our space, the move means increased curricula opportunities, interdisciplinary teamwork and skill development."
For example, Gohagan said social work students often interview patients or clients, and how that interview is conducted is different based on the setting—doing a walk-through of a home for child welfare is a different experience than talking with a patient in a hospital room.
"Now, our students will have access to the multiple spaces the Clinical Sciences Building, allowing them to role play and learn how to do assessments in these professional, simulated settings," Gohagan said. "This is going to give them real-world experiences in developing their generalist and advanced generalist practice knowledge, values, and skills they'll need to be more successful in helping others."
Collaboration
Another plus is the connections that will be made through networking, improving communication among students and faculty across the College, ultimately benefitting future clients.
Gohagan said the move "expands the reality" of the types of opportunities students will have noting that seemingly simple interactions such as sharing spaces or having lunch together, will have a positive, long-term impact.
"Having social work students collaborate with allied health and nursing students will promote a healthy multidisciplinary culture as they move forward in their careers," Dean Retherford said. "The value of faculty building relationships and working together and the real-world experience for students is a tremendous opportunity to everyone involved."
With the move to the College of Allied Health and Nursing, Social Work is also looking to increase their outreach in the community through skill development, support for workforce development, trainings in the community, and CEU activities.
"We will continue to work closely with colleagues and departments with whom we have had long-standing academic and professional relationships as well," Gohagan said. "But the move to Allied Health and Nursing begins an exciting new chapter in our history."