RPLS program taps nearby Rasmussen Woods for teaching and learning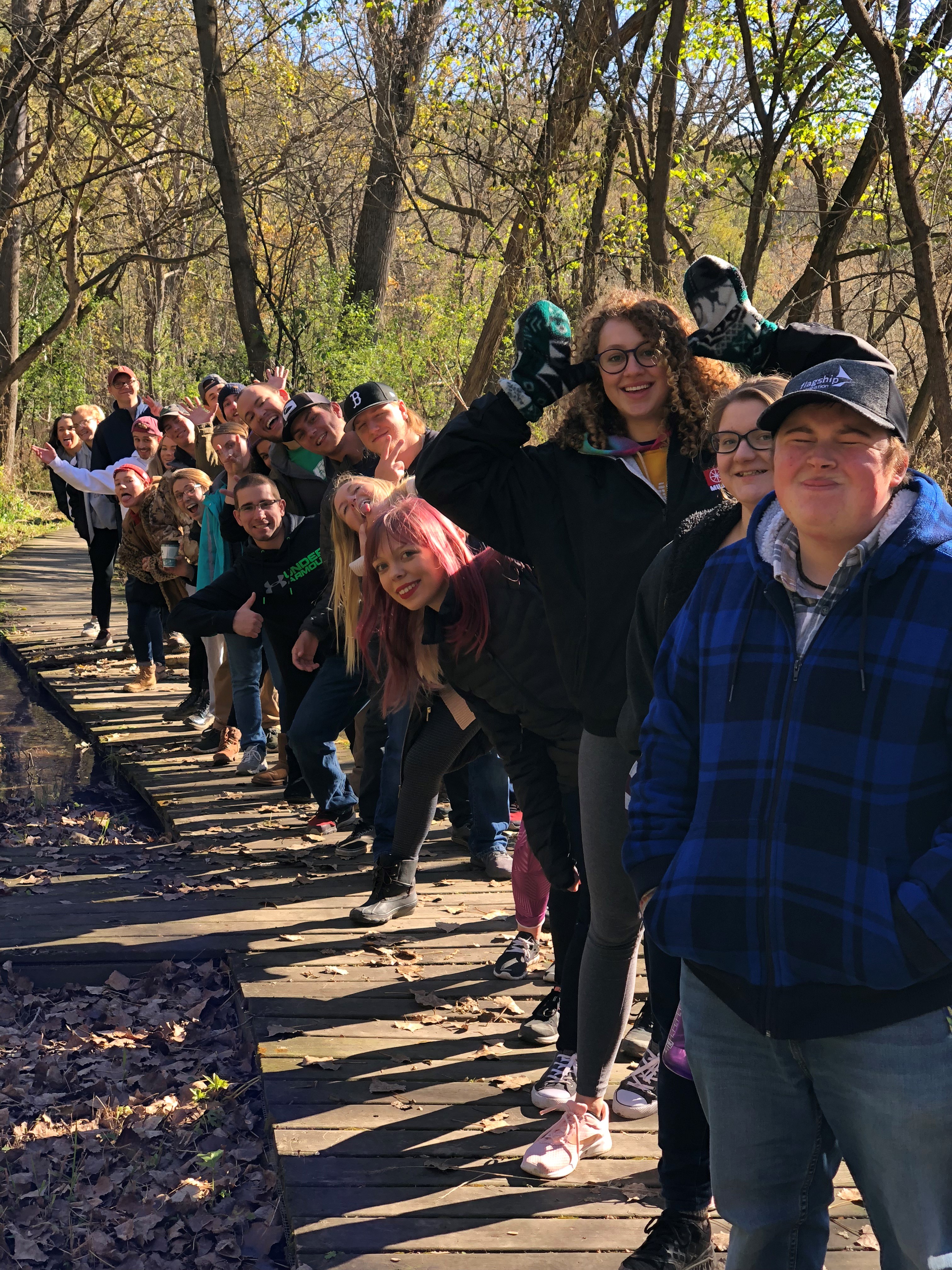 Recreation and Parks Leadership Studies (RPLS) students will continue to gain real-world experiences in the nearby Rasmussen Woods Nature Area, thanks to a renewed five-year agreement between Minnesota State Mankato and the City of Mankato.
Rasmussen Woods, which is located down the hill from the University and covers some 150 acres, has been used for a variety of RPLS classes over the years.
The contract extension outlines that in exchange for use of the outdoor classroom, RPLS students will help provide clean up and restoration services.
Examples of RPLS classes that may use the park in coming years include courses such as "Techniques in Cultural and Natural Resource Management", which introduces students to natural resource and visitor management related to outdoor recreation settings. Other classes may include:
Park Planning
Experiential Education and Outdoor Programming
Recreational Leadership
Graduates of Minnesota State Mankato's RPLS program move into a variety of in-demand careers such as youth and community sports/activity directors, park rangers, park planners, environmental educators, and managers for recreational facilities.