Nursing alumni, retired faculty and supporters donate to PPE fund for nursing students
"Thank you for believing in us"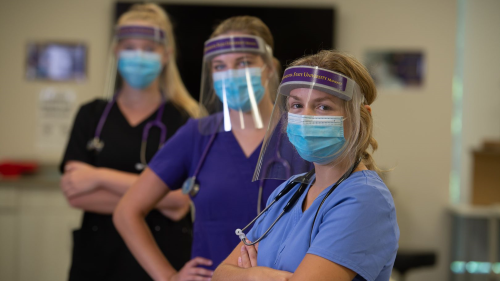 When Minnesota State University, Mankato nursing students needed face shields and masks to continue their education in clinical settings, it was an additional, unexpected expense.
But, thanks to generous supporters—many of them retired Minnesota State Mankato nursing faculty or alumni, more than $12,000 was donated for PPE, allowing students to get the real-world experience needed to pursue their nursing career.
"We had so many different needs because of COVID-19," nursing professor Stacey Van Gelderen said. "A lot of the facilities were asking us to bring our own PPE to their sites, which was an expense we weren't expecting."
Taylor Chadderon, a third-semester nursing student said having the cost of PPE taken care of was a huge relief. Chadderdon also works as a waitress—a job she says has been unpredictable during the pandemic—noting that at times her establishment was carry out only and waitresses weren't needed.
"Covering the costs of our PPE has allowed us to go to clinicals without the financial burden," Chadderdon said. "Thank you for believing in us."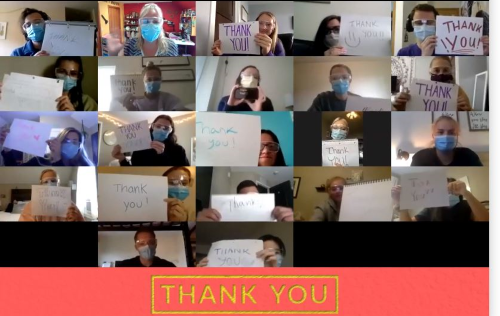 Thank you to the following donors... (and thank you to ALL nurses!)
Sharon Aadalen, retired nursing emerita faculty
Brett Anderson, 2011 nursing graduate and adjunct nursing faculty
Sherry Arndt, 1970 nursing graduate, retired school nurse
Mary Bliesmer, 1969 nursing graduate and retired emerita faculty of nursing
Carol Lynn Courtney, Advisory Board Member, Minnesota State Mankato
Lori Geadelmann
Julie Hebenstreit, retired nursing faculty
Mary Huntley, 1962 nursing graduate and retired emerita faculty of nursing
Susan Lampe, retired nursing faculty
Linda Rossow and Southern Minnesota Nursing Association
Luth Tenorio, retired nursing emerita faculty
MEDIA COVERAGE
KEYC: "MSU Nursing Program receives nearly $11,000 to provide PPE to students", November 16, 2020
If you would like to contribute to the ongoing need for PPE for nursing students, please contact Chris Hvinden, development director for the College of Allied Health and Nursing, 507-389-5621.