FCS hosts Play Day, Adventure Playground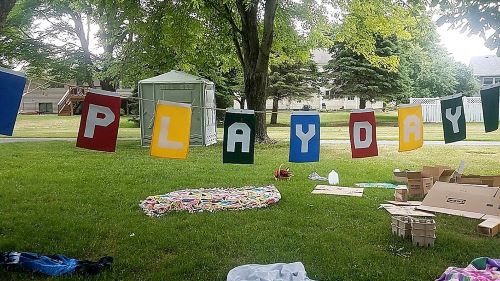 Students and faculty from
Family Consumer Science (FCS)
are partnering with the City of North Mankato Library to host
Play Day, Adventure Playground
on Friday, June 10, 2022.
Adventure playgrounds are free, public celebrations of child-directed play and are open to children of all ages and abilities and their caregivers. Boxes, fabric, tape, and large building blocks will all be provided in this unique opportunity for risk, nature, and free play.
Dr. Heather Von Bank, FCS professor, said students enrolled in her class titled "The Benefits of Play in Child Development", will gain real-world experience during the event about how play supports children's social-emotional and mental development.
"This is a great opportunity for students to create a community event, put their knowledge about child development to practice, and observe children and families at play," Von Bank said.
Play Day will be at Spring Lake Park Shelter 1 (off Webster Ave and near volleyball courts), in North Mankato. Questions? Contact
Dr. Von Bank
, Family Consumer Science professor.