Inspired to help heal
A required drug education class introduced Kelsey Joines to her calling -- helping people leave their addictions behind
By Nicole Sisk
As an art education student, Kelsey Joines '19 thought she was doing something she was passionate about. Then, a required Drug Education class changed her mind—and her career trajectory.
"That class piqued my interest in addiction studies," Joines said. "I became intrigued. I learned addiction is a brain disease. Before, I'd had so many negative biases about addiction. The class eliminated my biases. I wanted to do that for others.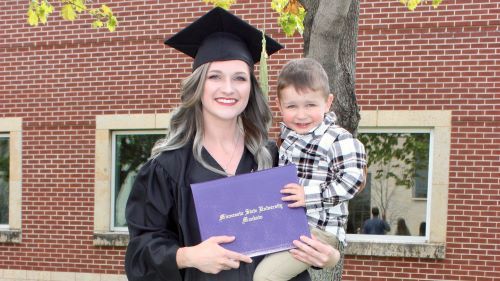 Joines switched her major to Alcohol and Drug Studies and immediately noticed a change. "My grades went up," she said. "I made the Dean's list. Before, I'd thought I loved what I was doing. Once I switched majors, I realized I had truly found the right fit.
Joines credits her newfound passion in part to professors Jennifer Londgren, EdD, LMT, NCC, and Thad Shunkwiler, MS, LMFT, LPCC, ACS. "Their classes were entertaining," Joines said. "They made the material fun and easy to learn. We weren't just sitting in a lecture hall looking at PowerPoints. They made classes interactive and helped us develop relationships with our classmates.
Expanding Her Network
That was important to Joines, a single mom who spent little time on campus. "I just went to class and then went home to my son," she said. "I appreciated having the chance to build a network during classes.
That network expanded when Joines began her internship at Project Turnabout, a 131-bed addiction recovery center in Granite Falls. At the end of her internship, Project Turnabout offered Joines a job. She worked there until late 2020.
But ultimately the commute — more than an hour each way — started to wear on Joines. "I struggled with giving up that much time with my son just to drive," she said. Joines now works closer to home in the Woniya Kini Behavioral Health Services with the Lower Sioux Community. It's a position that means a great deal to her personally. "My son is a member of the Lower Sioux. I have a passion to work with this community because of him.
Woniya Kini means "to revive the spirit," and Joines says that is a fitting way to describe the goal of recovery. "The biggest thing I've learned about drug and alcohol abuse is that it's not about the substances, it's about what's underneath," she says. "It's about the pain, the trauma and the mental health issues. Those are the gateways to addiction.
Addiction is sometimes referred to as a disease of isolation and the cure, Joines said, must include community support. "That's the biggest part of recovery," she said. "Without that, it's hard to overcome the guilt and shame of addiction.
Joines describes herself as "an empath" and says that quality is essential in her field. "You need to do a lot of listening and validating," she said. "People need to trust you and know that you care.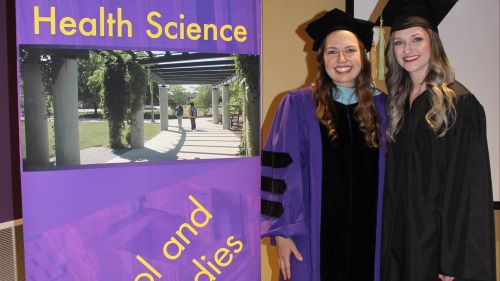 While Joines enjoys working with individuals, she's anxious to have a broader reach. Recently, she arranged to bring an opioid overdose prevention training program to her colleagues. Joines had received the training, provided by the Steve Rummler HOPE Network, while at Minnesota State Mankato and advocated to bring it to Woniya Kini. "My biggest goal is to make an impact on my community," she said. "Eventually, I'd like to provide education in schools.
Joines admits working in the addiction field can be challenging. "The stats aren't great for recovery, so you have to focus on small wins," she said. She finds joy in those moments. "It's rewarding to help get people out of addiction. Addicts don't have a lot of people to advocate for them.
Thanks to that Drug Education class, they now have one more.