Human Performance faculty receive recognition and awards
Athletic training, health, and physical education faculty honored
Dr. Sue Tarr receives health and physical education award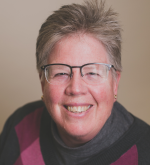 Dr. Sue Tarr, a professor in the Department of Human Performance, received the Society of Health and Physical Educators (SHAPE America) 2021 Central District Mark Harvey Legacy Award. This award acknowledges individuals who, by performance, style, humility, and wisdom, have personified the personal and professional attributes of Dr. Mark L. Harvey, which include friend, teacher leader and more.
---
Ben Schwamberger honored for work in in health, physical education, and recreation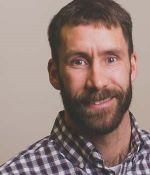 Ben Schwamberge, an associate professor in the Department of Human Performance, received the Minnesota Society of Health and Physical Educators (MNSHAPE) Lou Keller Award. This award is given to honor and recognize outstanding services and contributions given by a college or university professor or other professional worker in the fields of health, physical education, recreation, or dance as exemplified by Dr. Lou Keller, former professor at the University of Minnesota.
---
Amy Brugge and Theresa Skrien key partners for Innovation Teaching Award

For the 20-21 academic year, the M.S. in Athletic Training program began a virtual clinic experience with the athletic training program at Gustavus Adolphus College in St. Peter. Faculty from both programs served as mentors for 3-4
hours every afternoon while students from the two programs completed clinical simulations collaboratively in Zoom. This was something athletic training faculty and the Gustavus program director created last summer, knowing both programs would be facing a shortage of clinical placements and that there would be a decrease in the overall volume of patient encounters in the clinical sites that were still functioning. The faculty at Gustavus received their institution's Innovative Teaching Award for this collaborative virtual clinic.