Communication Sciences and Disorders welcomes first diversity and inclusion cohort
The small program hopes to make a big difference
With studies citing the professional Speech Language Pathology (SLP) field being more than 92 percent white, the Department of Speech, Hearing and Rehabilitation Services is working to increase the number of Black, Indigenous and People of Color (BIPOC) SLP professionals.
One way they are doing that is by purposefully recruiting students as Diversity and Inclusion Fellows for the Communication Sciences and Disorders (CSD) graduate program. The program welcomed 41 new graduate students in the Fall of 2021, seven of whom are Diversity and Inclusion Fellows.
Megan Mahowald, chair of the department, said the Diversity and Inclusion cohort has been in the planning stages for a few years. Throughout the process, faculty began to learn more about the barriers some students face when pursuing a graduate degree, which is necessary for SLP students to move into the profession.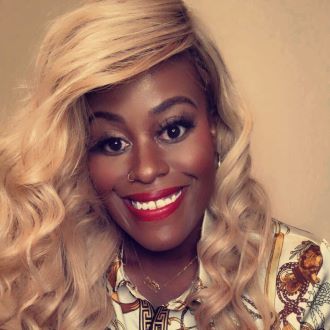 "Increasing representation of the race, ethnicities and linguistic backgrounds represented in our program can ultimately change who the professionals are and improve the outcomes for those receiving services," Mahowald said.
Assistant Professor R. Danielle Scott (pictured) leads the Diversity and Inclusion Fellows and provides culturally responsive mentoring and advising across the program.
"It is my intention for students to: expand their cultural competency by obtaining a dynamic knowledge-base pertaining to culturally and linguistically diverse populations, critical theory, and cultural dimensions; acknowledge the influence of Diversity, Equity and Inclusion in the building of therapeutic relationships; implement culturally responsive and sustaining practices for assessment and intervention; commit to actively dismantling white privilege and becoming anti-racist, culturally humble individuals. Our five strategic areas include: recruitment, research, mentorship, current/continuing education, and service." - R. Danielle Scott, Assistant Professor
Providing a safe space
Riya Arora, who graduated in the spring of 2021 with a Communication Sciences and Disorders degree, is one of the Diversity and Inclusion Fellows.
Arora (pictured) is from Delhi, India and transferred to Minnesota State Mankato after learning more about the program and the faculty's commitment to supporting BIPOC students.
"The faculty make the program what it is," Arora said. "They have given me the space to voice my opinions, work with me on diversity and equity issues that I so firmly believe in, and have always provided a safe space to be around."
As one of the few students of color in her undergraduate major, Arora is passionate about diversity and equity in allied health professions. "I devote a lot of time and effort to make the College of Allied Health and Nursing a more diverse place and take a lot of pride in the fact that there are starting to be changes," she said.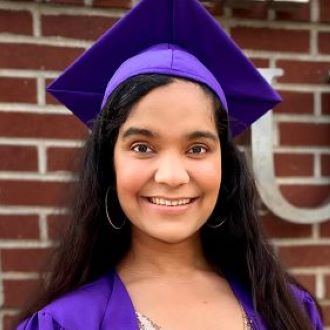 "I think one of the main reasons why there are only a few BIPOC SLPs is because of the stigma attached to disability in racial communities," Arora said. "I can't speak for all BIPOC SLPs, but for me and a lot of Indian SLPs, we ended up in this profession unexpectedly. I heard about this profession for the first time in the United States and I still have to explain to everyone back home every single time what I am pursuing." - Riya Arora, Diversity and Inclusion Fellow

Advocating for change
While planning for the new cohort, faculty created a Statement on Dismantling Racism and Striving for Equity to help guide their work and examined why fewer BIPOC students were applying or accepted to graduate programs. They realized, while SLP is a competitive field with minimum GPA requirements, there was often implicit bias for some undergraduates, making graduate school less attainable.
"Even though our field focuses on language, we often focus on English. If an undergraduate class focuses on the standard American dialect, and some students aren't familiar with that dialect, they may see their GPA drop, which could then prevent them from pursuing a graduate degree."
While Mahowald and other SLP professionals are advocating for more equitable admissions processes on national level, she and the faculty are actively working to change what they can while helping build a network of BIPOC students.
"We value and appreciate different ways of thinking and interacting," Mahowald said. "We are changing what we can and expanding who our students are, which will change the workforce. That's where I feel like a small program in the rural Midwest can make a difference."
To learn more about the Diversity and Inclusion Fellows, please contact R. Danielle Scott, Assistant Professor.
Meet several of the graduate students and faculty on the CSD Facebook page