Basic Life Support classes for health care professionals available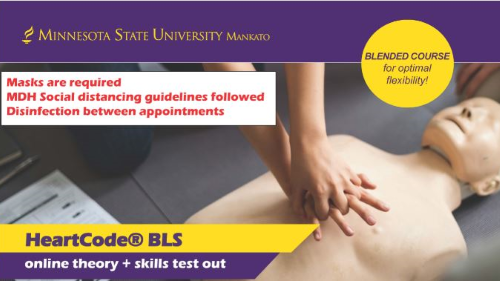 Basic Life Support (BLS) teaches the concepts of high-quality CPR, improvement of chest compression fraction, and high-performing team dynamics. This course is designed for health care professionals and other personnel who need to know how to perform CPR and other basic cardiovascular life support skills in a wide variety of in-facility and prehospital settings. Minnesota State University, Mankato's BLS Course is offered with Laerdal's The Little Family Package-specific and cutting-edge CPR training manikins.

For training dates, costs, and details, contact Continuing & Professional Education.