Pre-Nursing Advising
Welcome to the School of Nursing Advising Office! We provide academic advising services to all pre-nursing students pursuing application and admission to the Pre-Licensure Nursing Program. We assist students on issues pertaining to program admission, general education & pre-requisite course planning, academic concerns, academic policies & procedures, alternative planning, transfer evaluations, campus referrals and sources of support.
The School of Nursing is committed to taking all the necessary steps to protect the health and safety of our students, faculty, staff and community members.
To limit the spread of COVID-19, we will no longer be holding in-person individual meetings or group advising sessions until further notice.
Your academic and personal success are important to us and we are here to support you throughout this new reality and help you plan for Summer and Fall registration. Check out all the Pre-Nursing Advising Opportunities below.
Please follow the instructions below to schedule an online advising meeting or individual phone appointment with a pre-nursing advisor.
---
ADVISING OPPORTUNITIES
Pre-Nursing Advising Workshop
Login to D2L to access advising materials and submit Registration Form for advisor feedback.
Individual Advising
Schedule an advising appointment via MavConnect
Email Advising
Contact the School of Nursing Advisors- NursingAdvising@mnsu.edu
Group Advising
Join the Group Advising session on the date/time via ZOOM link.
---
Schedule an Appointment
---
How Do I Change My Major?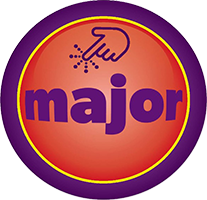 ---
Pre-Nursing Advising Staff