Advising Transfer Students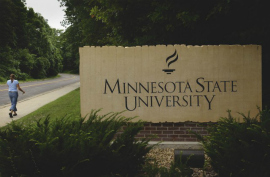 Prospective transfer students often inquire about programs to explore how a transfer will help facilitate their educational and career goals. This may include an initial visit with the Transfer Specialist in the Office of Admissions, a visit with the College Advising Office, and possibly a faculty visit.
Transfer students also want to know how their courses will transfer in to MSU, and the first step in determining this is for the student to apply and submit their official transcripts for a transfer evaluation. This can take 2-6 weeks, depending on the time of year and workload of the Registration and Academic Records staff, so early application and submission is important. The transfer evaluation will show equivalencies based upon courses that have already been evaluated and entered into the DARS system. This process is especially useful for general education coursework and some introductory courses.
The next step is for students to present course descriptions and syllabi for courses they believe may be equivalent within the departments. These should be submitted to the department chair or designee within the department of their major. Again, faculty need sufficient time to review this material, so it is important for students to discuss a reasonable timeframe for review with the faculty chair or designee.
If students wish to appeal decisions regarding the designation of their general education coursework, they may first speak with the transfer evaluator in the Registrar's Office. If necessary, they may be referred to the department or to the General Education and Diversity Committee for further review. There are forms and processes for appeals, and these are available at the Office of the Registrar.
There is much information online about the DARS report and transfer evaluations. This can be found at: http://www.mnsu.edu/registrar/facultydars.html.
Specific Transfer Course Issue
There are certain programs that will not accept transfer courses for some of their prerequisites or will limit the transfer courses that can be accepted (i.e. no online lab courses for Physiology in Nursing or Dental Hygiene). Please encourage students (especially those in clinical programs) to check these restrictions carefully before choosing to take prerequisite courses at other institutions.