About Rehabilitation Counseling
The Rehabilitation Counseling Program (RCP) at Minnesota State University, Mankato, has been offered at the Master's degree level since 1959, with its first graduate completing the program in 1960.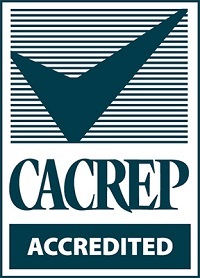 The RCP has been fully accredited by the Council on Rehabilitation Education (CORE) since 1978. As of 2017, the RCP has been fully accredited by the Council for Accreditation of Counseling and Related Educational Programs (CACREP) after the two organizations merged. Over 90% of our graduates are working within the field of rehabilitation counseling, or a closely related, professional field. Well over 1,000 graduates have completed their Master's degree studies through the Rehabilitation Counseling Program during its 50+ year presence on the Minnesota State University, Mankato campus.
Graduates have entered the field of rehabilitation and many continue their careers within state and federal rehabilitation agencies, community rehabilitation programs, private–for–profit companies, the Veteran's Administration, independent living centers, disability management programs within business settings, or within the insurance industry. Other graduates have gone on to complete doctoral study and have become educators in the field.
The Rehabilitation Counseling Program requires completion of 48–semester credits and is typically completed in approximately two years by full–time students. Part–time students are also welcomed to the Program and will graduate in a time frame selected by the student, with consultation from their academic advisor. All courses applied to a graduate degree must be completed within a six–year period.