Admission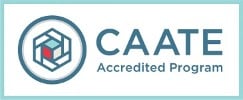 Please Note: The current program has received 10 years of continuing accreditation from the CAATE as a professional Master of Science in Athletic Training (MSAT).
The Athletic Training program has a rolling application deadline. Completed applications received before February 1st will receive priority review. The program will continue to review applications until May 1st.
Note: All accepted students begin the program at the same time (2nd summer session) as per the program curriculum.
Please note that the first two courses for each new cohort begin the second summer session with an online course for HP 606 and a hybrid course (majority online with one week of labs on campus) for HP 607. Expect the same high quality educational experience from a program that has been in existance since 1969...but now at the masters level! Transition from the undergraduate to the graduate level is in line with the profession's change in the entry-level degree as a masters degree from a CAATE professional program at the masters level.
Graduate Program Application Information
Students applying for admission to the Athletic Training Graduate program must apply to the Athletic Training program via ATCAS. Please review the Program Admission Requirements and Prerequisites in order to assure you have completed OR are in the process (i.e. currently completing) the prerequisite requirements at the time of application.
Minnesota State University, Mankato undergraduate Exercise Science (ES) students who are also pre-Athletic Training (AT) please click HERE in order to see a MavPlan for your 4 years at MSU as an undergraduate ES/pre-AT.
ATCAS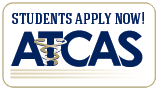 The applicant may use the ATCAS (Athletic Training Centralized Application Service). This service allows the applicant to use a web-based process to apply to multiple (including MSU) athletic training programs around the country at the same time. There is a fee (charged by ATCAS) for this application service.
For application questions please contact Dr. Patrick Sexton or Dr. Theresa Mackey.
International Students please see our International Student and Scholar Services web site for general information and here for Cost and Scholarship information.
Clinical Experience Requirements following admission to the program.
Graduate requirements (current students) for degree completion may be located HERE.
Forms
Necessary forms following acceptance into the program:
(Note that the above forms should be hand delivered, mailed, or faxed...e-mail is not an acceptable method for transmitting medical information).