Eta Sigma Gamma, Beta Kappa Chapter
A Recognized Student Organization at MSU-Mankato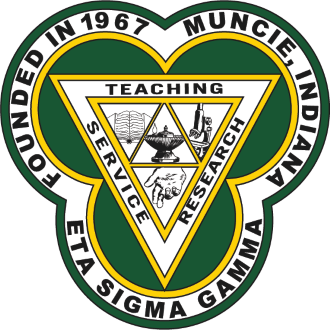 As a local chapter of the national health education honorary, the purpose of Eta Sigma Gamma (ESG), Beta Kappa Chapter at Minnesota State University, Mankato is to elevate teaching, research, and service in the health education profession. We work to find and initiate service projects within and around the MNSU community to promote healthy living and lifestyle choices.
As a health education honor society, we recognize academic achievement and promote professional standards and ethics. We also provide networking activities among health educators and related professionals. ESG is a great way to get involved, meet people who are in the same major, and meet potential employers and future professors. Honor cords are given to students who are current members at graduation. ESG is a great way to meet people in your major, network with faculty, and meet potential employers.
Requirements for Active Members
Must be a Community Health or Applied Health Science major
Attend Initiation ceremony your first semester
Complete service hours each semester
Attend and participate in bi-weekly meetings
Must have an overall GPA of 2.5 or higher
Annual dues of $65 ($50 to National Chapter, $15 to our local chapter)
Follow Eta Sigma Gamma on Instagram (esg_mankato), for student-relevant health-related topics and current public health information!
For more information – contact the ESG 2021-22 current president, Whitney Isaacson (whitney.isaacson@mnsu.edu).