School of Nursing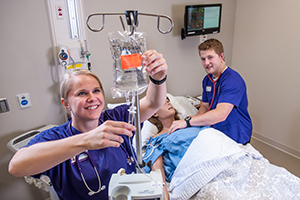 The 16,000-square-foot Maverick Family Simulation Center is located in the Clinical Sciences Building and provides access to 13 high fidelity mannequins, ranging from newborns to adults. Starting in their first semester in the School of Nursing, students spend significant time in simulation scenarios. The expanded space and equipment resources also create opportunities to bring practice partners into the simulation space and provide training to their workforce.
New Wissink Hall Classroom and Online Meeting Room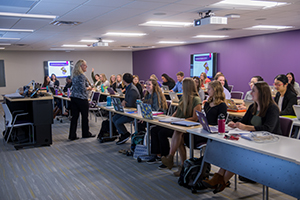 The addition of a collaborative classroom and innovative online meeting room are providing nursing students new opportunities and faculty a wealth of resources to help our students prepare for their medical careers.