Dental
Simlab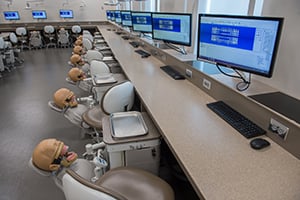 The Dental Simulation Lab provides thoughtful instruction to our Dental Hygiene and Dental Assisting students, allowing them to practice on simulators to enhance their skills, posture, and overall confidence before entering the clinic. This lab is outfitted with a simulator, computer, and monitor at each station, allowing the students to view instructions easily and quickly learn the necessary skills.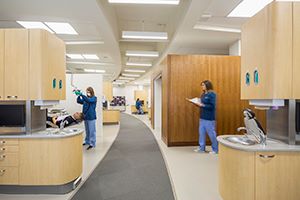 At Minnesota State Mankato's Dental Hygiene Oral Health Clinic, patients receive thorough, high-quality care at an affordable cost. Students provide a wide range of services, including limited fillings, with the support of experienced faculty members and the aid of advanced technology.
Radiology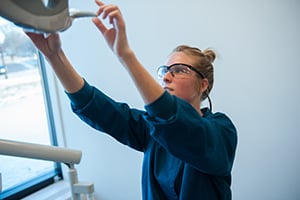 The radiology lab is outfitted with 6 x-ray units along with 1 panoramic x-ray unit allowing our students to practice taking x-ray images. These units are all tied to the same software the students will be using in clinic as well as in their future careers. By providing them this opportunity they become much more skilled in the process, allowing them to be better prepared with future patients and gaining confidence in their skills.