Vikings Training Camp Internships
Page address: http://ahn.mnsu.edu/hp/sm/internship/vikingstrainingcamp.html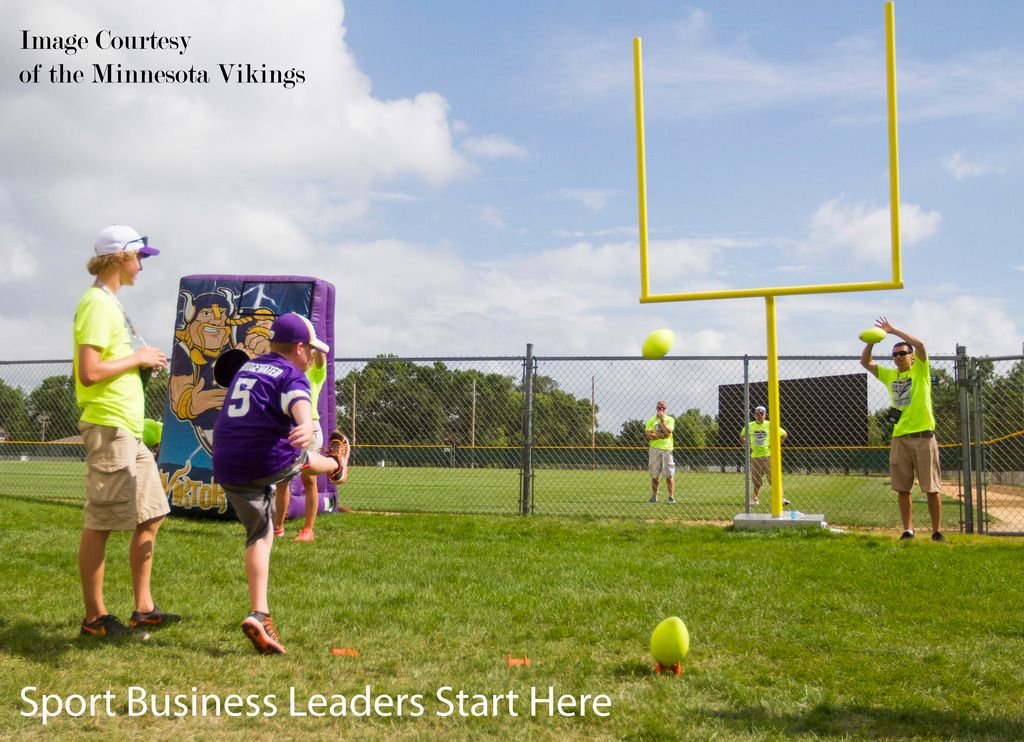 The Minnesota Vikings offer multiple training camp internships every year for sport management students. Internships focus on many areas including the logistics and organization of camp as well as operations and public relations.
Game / Event Management
While at events and throughout training camp, interns are responsible for: creating a fun atmosphere for fans, coordinating events with the cheerleaders, running marketing tables, working with youth football and cheerleading clinics, overseeing interactive games, working with concessions, and working with other various booths and activities. Interns also have the opportunities to work with crowd control during scrimmages and autograph sessions.
Summer Internship
The Minnesota Vikings Training Camp internship is a three week internship beginning at the end of July and ending in the middle of August. Interns are required to work an average of 40 hours per week resulting in a total of 120-150 hours of internship. For MSU sport management students, the training camp internship is a three credit internship.
[PDF] Vikings Training Camp Internship (371 KiB)